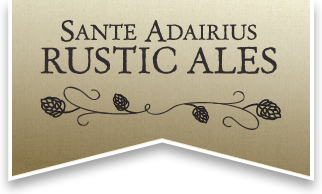 About
Sante Adairius Rustic Ales is a small brewery located in the coastal city of Capitola, CA, just south of Santa Cruz.
Sante Adairius is a brewery founded on respect for quality and authenticity, focusing their attention on producing well-constructed beers with an eye towards simplicity and character.
SARA (for short) approaches beer making with whimsy, highly inspired by the Belgian tradition, but also in harmony with brewers all over the world who push against boundaries of style with a nudge, not a shove. Often the beers are barrel-aged, usually in wine barrels, with various yeast and bacteria.
Owned and operated by Adair Paterno and Tim Clifford, Sante Adairius Rustic Ales. SARA is an expression of their many years of beer geekery, the rabbit hole of tasting every beer the founders could get their hands on, and trusting that they could contribute to the canon of those beers of the highest esteem.
Location
103 Kennedy Dr, Capitola, CA 95010