Samuel Adams is the signature beer of the The Boston Beer Company.  There are over 60 varieties of beer brewed under this label.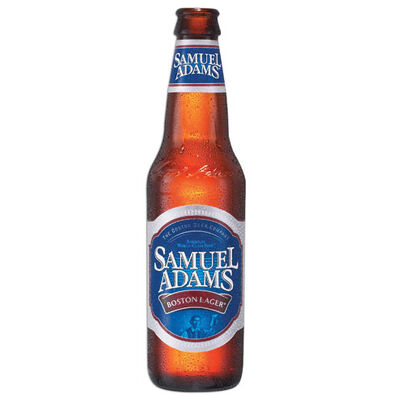 Samuel Adams Varieties
Edit
Boston Lager The original Samuel Adams beer. Brewed w/ Bavarian Noble hops. The balance of malty sweetness & hop spiciness in this brew sets the standard of all Samuel Adams beers.
Boston Ale A smooth, refined version of a classic ale, first brewed in 1988. This classic American ale was first brewed to celebrate the opening of the Samuel Adams Boston brewery. Originating over a century ago, stock ales are aged carefully in cool rooms called "Stock cellars". This ale is smoother than most ales & richer than most lagers w/ a round robust taste.
Tasman Red A red IPA sold in the Ihopology variety 12 pack
Summer Ale
Octoberfest Samuel Adams version of the traditional seasonal beer, released September -October each year.