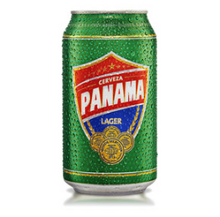 Panama Cerveza is the countries most well known beer. It is a light lager (4.8% alcohol content) and produced by Cervecerías Barú-Panama, S.A.. It is light yellow in color and tends to have a small bubbling head that goes away quickly. Similar to other Panamanian beers it is sweet at the taste, but weakens the longer is it exposed to air. The body is watery and carbonation is almost nonexistent.
Ad blocker interference detected!
Wikia is a free-to-use site that makes money from advertising. We have a modified experience for viewers using ad blockers

Wikia is not accessible if you've made further modifications. Remove the custom ad blocker rule(s) and the page will load as expected.