Nøgne Ø is a Norwegian brewery founded in 2002 from Grimstad, Norway.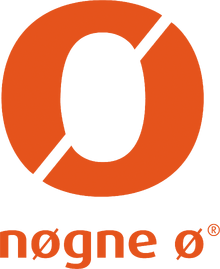 The brewery name, Nøgne Ø, is old Danish for "Naked Isle". It was selected from a well-known 19th century Norwegian poem called Terje Vigen by Henrik Ibsen, who worked for a time as an apprentice pharmacist in Grimstad.
The brewery brews a large range of different beers, with a standard range available year-round and a seasonal range.
http://www.nogne-o.com/our-beers
Nøgne Ø is perhaps the Norwegian microbrewery that is most well-known outside Norway.
In 2009, about 50% of the production was exported to Denmark, Sweden, Finland, Belgium, Netherlands, Italy, Spain, USA, Canada, Australia and Japan.
Sake
Nøgne Ø has also brewed Sake (Nihonshu / 日本酒) with the label name Hadaka-jima (裸島), which is a translation to Japanese of the Norwegian name.
http://www.japantimes.co.jp/life/2014/01/07/food/fresh-pressings-from-norways-sake-brewery/#.V382RpN97p4
Ad blocker interference detected!
Wikia is a free-to-use site that makes money from advertising. We have a modified experience for viewers using ad blockers

Wikia is not accessible if you've made further modifications. Remove the custom ad blocker rule(s) and the page will load as expected.