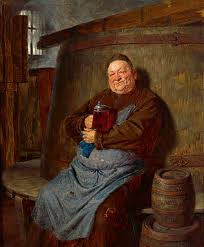 A Master Brewer or Brew Master (formerly braumeister) is a subjective term that generally refers to somebody who is either the highest-ranking member in his/her brewing organization or one who holds a diploma in Brewing Science.
The major breweries employ engineers with a Chemistry/Biotechnology background. The title of Brewmaster is often given to a person after 2½ years of extra study in the art of Brewing, thus earning a degree equivalent to a master's degree.
There is usually one and only one brew master at a brewery. The brew master is often the highest ranking brewer in the organization. He/she may also hold a Diploma in Brewing Science. This is why most brewing schools are supposed to require experience as a qualification for entry.
There is no legal definition so the term is often a mark of professional status.