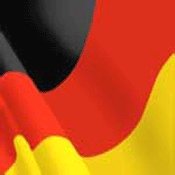 Germany is a central European country and has a key place in the world of beer. It is where the Reinheitsgebot originated, and is also where lager was invented. It is home to Oktoberfest, which is attended each year by six million people.
With over 1,300 breweries, Germany is second only to the United States in that category.
Varieties
Edit
There is a variety of different types of German beer, such as:
Brands and breweries
Edit
While the beer market is weaker but more centralized in northern Germany (the biggest brands being Beck's, Krombacher, Veltins, Warsteiner, and Bitburger), the south has lots of very small, local breweries. The highest density of breweries in the world is found near the city of Bamberg, in the Franconia region of Bavaria. In total, there are approximately 1,300 breweries in Germany producing over 5,000 brands of beer. One of these breweries, the Benedictine abbey Weihenstephan (established in 725) is reputedly the oldest existing brewery in the world (brewing since 1040).