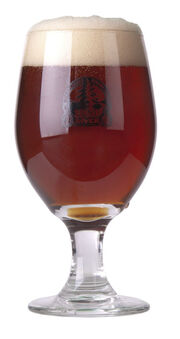 Consecration is a Sour Dark Ale manufactured by Russian River Brewing Company.
Appearance
Edit
Clear, deep, reddish brown color with a small head that disappears quickly. 
Sour smel with a lot of dark fruits.  A hint of tobacco and leather included.
Very similar to the nose.  Sour sweetness with some tartness an a bit of those dark fruits up front.  The sourness is strong throughout but there's a the lingering notes of flowers and alcohol near the end.