The 21st Amendment Brewery is a craft brewery based in San Francisco, California. Founded in 2000, 21st Amendment is named after the US constitutional amendment that ended Prohibition in 1933.
21st Amendment beers are only sold in cans, with many cans sporting striking artwork from artist Joe Wilson: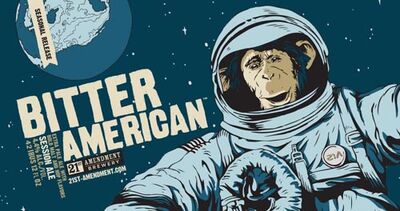 In 2014, 21st Amendment unveiled plans to open a 95,000 square foot production facility and tap room in San Leandro, California, set for completion in summer 2015. This new facility will allow the brewery to distribute across the United States.
Year-Round Beers
Edit
http://www.21st-amendment.com/
563 2nd St.
San Francisco, California, 94107
United States

Ad blocker interference detected!
Wikia is a free-to-use site that makes money from advertising. We have a modified experience for viewers using ad blockers

Wikia is not accessible if you've made further modifications. Remove the custom ad blocker rule(s) and the page will load as expected.